Concrete Pools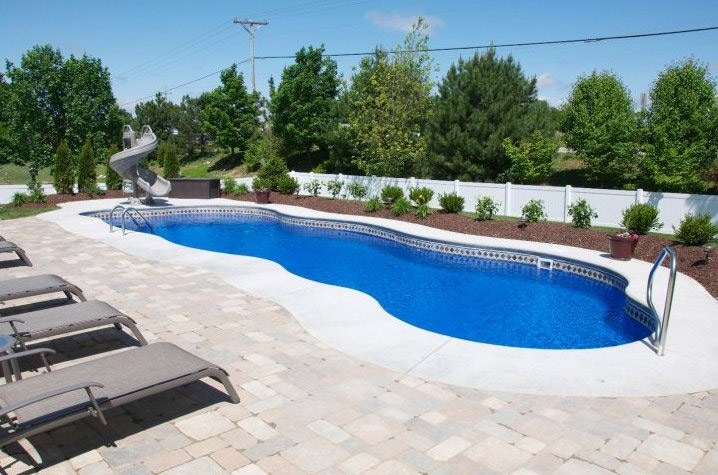 Concrete pools are one of the most popular choices for homeowners, due to their versatility, durability, and aesthetic appeal. These pools can also be finished in several different ways to lend the pool a unique and interesting look. However, this can happen only when you hire the services of a reputable and experienced a swimming pool contractor.
Local Swimming Pool Company
Companies like Destination Pools offer high-grade concrete and fiberglass pool design and installation services. They customize their solutions so that you always get the type of feature you want and need. They have vast experience in the industry and handle projects for clients in and around Columbia, Waterloo, and St. Louis.
They also cater to clients throughout Oakville Sunset Hills and Fenton, as well as Kirkwood and Webster Groves. Their expertise has earned them a solid reputation and impressive customer base in Millstadt and Edwardsville as well.
Concrete Swimming Pool Installation
The swimming pool construction and design process is quite complex and involves a significant investment. This is why you need to get detailed information about the different types of materials available, how they would work in the long-term, and whether they would fit into your budget.
For your swimming pool to be resilient and durable, it is necessary to follow the right installation process.  Aside from this, it is also essential to make sure that high-quality materials are used in the work and that the aesthetic aspect is kept in view.  Client budget is another factor that is of importance during a swimming pool installation project.
Benefits of Concrete Pools
One of the best ways to make sure that you get the kind of swimming pool you want, within your budget is to work with proven professionals who would be able to provide customized services.  Let's take a look at what the benefits of a concrete swimming pool are:
Concrete is an extremely resilient material, and when you get your swimming pool installed by experts, you can rest assured that the feature will last for several years without any trouble.
You can choose the size, shape design, and styling of your pool based on your specific requirements. Concrete is extremely versatile and allows for all of these inclusions.  This means that the feature you have your property will be unique and meet your specific preferences perfectly.
Concrete can withstand climatic changes, and repair work is easy in case of any deterioration over the years. Minor signs of wear and cracks can be fixed without too much trouble as long as the overall construction of the swimming pool is of good quality.  Repair work doesn't affect the structural integrity of the feature either.
Getting a new pool installed is an important decision and its best to hire proven experts like the ones at Destination Pools, for this job. They would be able to provide you with all the information you need about the different options to choose from and will handle the concrete pool installation job to industry standards.