Pool Builders Columbia, IL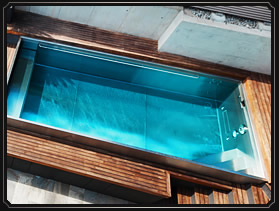 At Destination Pools, we are acknowledged as expert pool builders in the state of Illinois. We have built some pretty stunning pools across Columbia, Fairview Heights, Waterloo, and nearby areas, and we can show you some photos as proof. If you're the type who demands only the best, then you'd be happy with the quality of our created pools.
Don't hesitate to call us soon so we can discuss about your desired pool amenity.
We Know Pools Better than the Competition
We've been creating pools for so many years now that we have mastered pool installation. We know the best type of pool for your property, and we can provide expert advice on the design that will fit your needs. Our expertise as pool builders also allows us to determine the best pool features to include so you can enjoy the benefits that you desire. We know everything there is about pool creation, and our sheer expertise makes us way better than other pool installers in the state.
Pool Design and Installation by the Experts
Our design and build pool services have benefited countless property owners in Columbia and surrounding areas. We are particularly known for the custom designs that we can make based on client specifications. Our custom-built pools are a hit among commercial and residential property owners for their unique beauty and functionality.
We also have prebuilt pools like fiberglass and vinyl that are durable and stunning. And customized or not, all of our pools come in interesting designs and solid build that clients with discriminating taste will surely approve of. Our ability to install these kinds of pools is one of the reasons why we are the preferred pool builders in the areas we serve.
The Best Pool Installers with the Best Materials
When it comes to pool installation, you can count on our crews for exceptional work quality. Our installation team has personnel who have built customized pools and have installed numerous prebuilt units as well. We are highly trusted pool builders who use only the best materials for pool building – whether you prefer concrete, vinyl, or fiberglass. We have existing partnerships with reputable manufacturers and suppliers, so getting the best materials is a matter of phone call.
Our Reliable Partners
We are fortunate to have as partners some of the most trusted names in the industry, including IntelliTouch Pool, Spa Control Systems, and Pentair. We also have all the products you need to have a completely safe, sanitized, and fully functional pool. We can install salt generators, heaters and heat pumps, vinyl liners, and many others.
Pools that Will Last a Lifetime
We are the finest Illinois-based pool builders who can guarantee long-lasting pools of any kind. Our ever-growing client base and portfolio serve as proofs of our competency as makers of world-class pool amenities. Our past clients in Columbia, IL and surrounding areas can attest to our ability to build pools that not only look pleasing to eyes but also function flawlessly and provide decades of benefits for property owners.
Please call (618) 281-7776 for inquiries about our pool design and installation services.